The O'Donnell Collection circa 1903
Some photos collected from a forgotten photo album in an attic by Shane and Christine O'Donnell,
Lost for years, found now for your interest and enjoyment, circa 1903.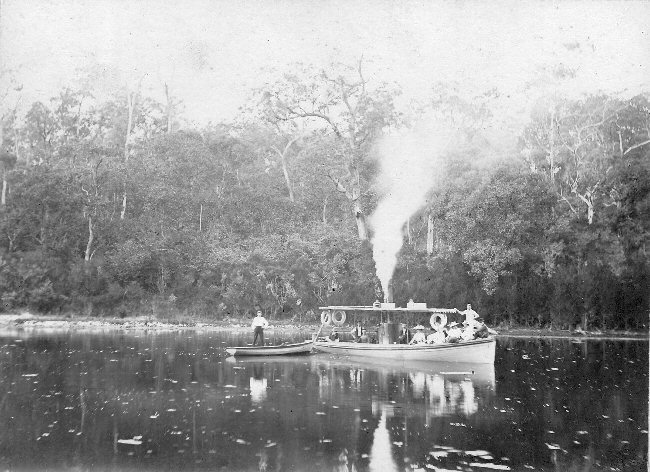 Steamboat probably turning around at near present Nowa Nowa boat ramp. This is the
"Delma" which was owned by Lake Tyers House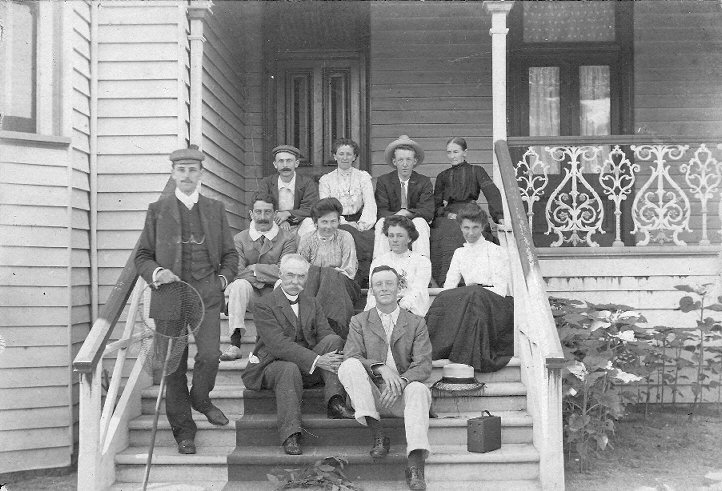 On the steps of Lake Tyers House, maybe a family holiday photo? Notice the camera on the step. One opening for the lens and two for viewfinders, portrait or landscape of course!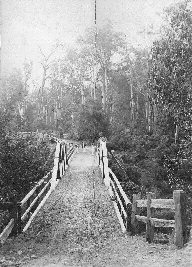 Toorloo Arm Bridge or maybe "Burnt Bridge"?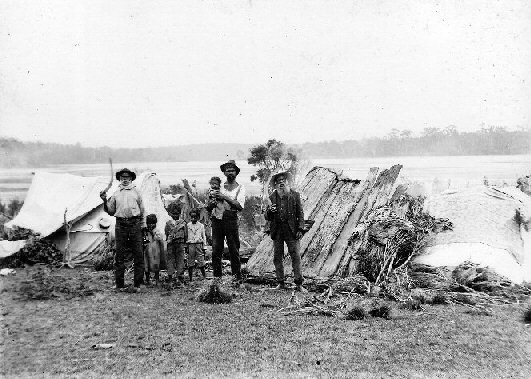 Near Number two boat ramp looking south east towards the Ninety Mile Beach. Possibly around Dan Gen Dore Point.The sharp eyed observer will see that this is a posed construction, most likely by the photographer for sale to tourists who used to visit the Mission (as it was then) by boat. This photograph probably reveals more about the photographer in those days and some of the common attitudes towards aboriginal people.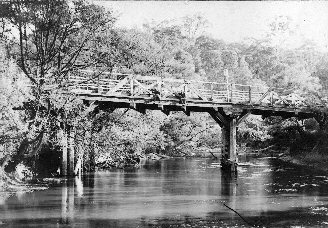 Fishing off the Boggy Creek Bridge, Nowa Nowa?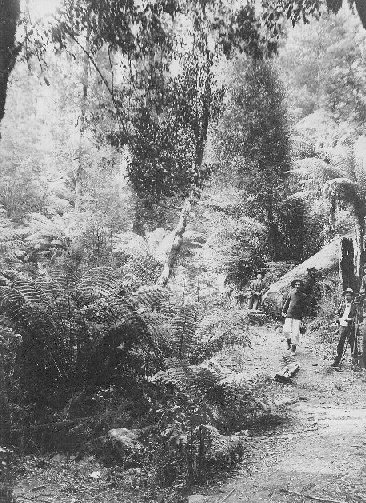 Rain Forest near Cherry Tree Creek. Another camera on a tripod?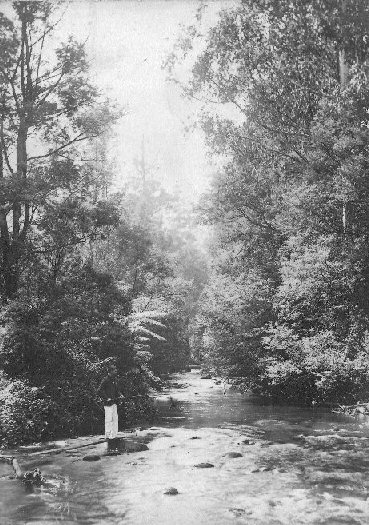 Rescuing a hat near Nowa Nowa Gorge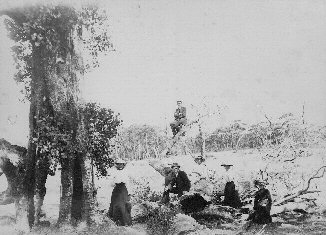 Sunday Lunch Lake Tyers House?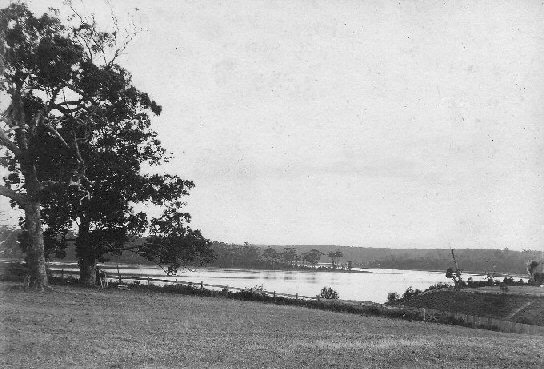 Looking across from Whelan's towards Toorloo Arm and Blackfellow Arm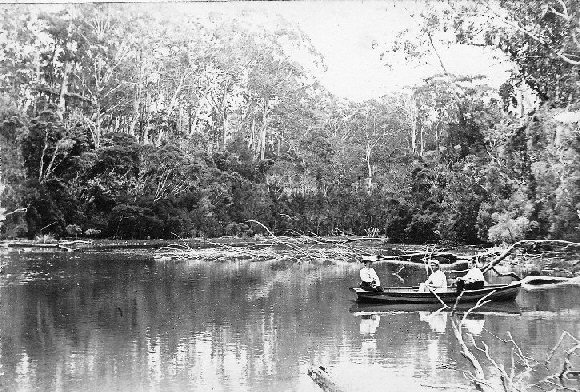 Boating on Lake Tyers, or possibly Lake Bunga?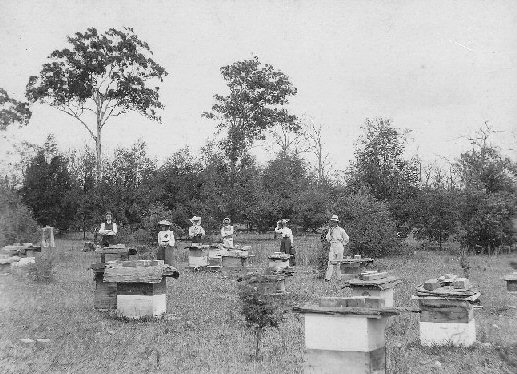 Cottmans Bee Farm, opposite Cameron Nos 2 track. Photograph is probably looking west with the cliff above the lake behind photographer.

Thanks to Jack Whadcoat for help with indentifying and adding to the information here.
If you can add to this story email us at :
info@laketyersbeach.net.au
or
read up on it
for themselves.
Insert content here