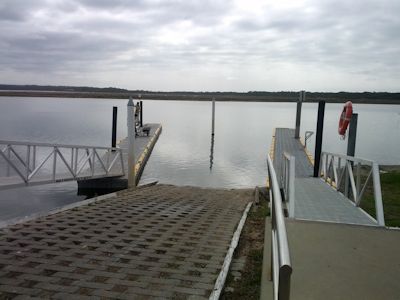 A place for trouble free easy launching, plenty of car parks and a small fish cleaning table on the floating jetty.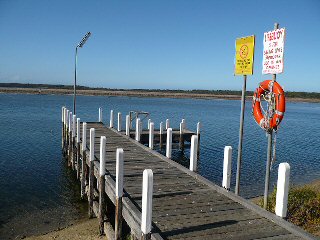 The Jetty next to "Nos2". A very popular spot for those who don't want to use a boat.
This is under repair at the moment, with top piece fenced off. Many good fish have been caught here from time to time.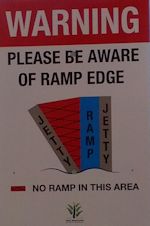 The ramp does not fill the the entire area between the jetties and really only functions right beside the original floating jetty.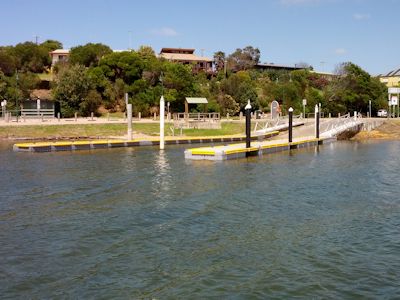 The twin jetties are ready for use, though the bricked boat ramp only runs next to the original floating jetty (left hand side from this view). There are now walk down ramps from shore to the jetties as well for pedestrians on both sides.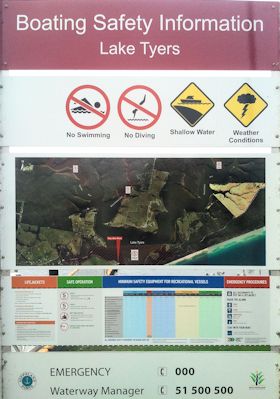 Map of the locations and the layout of the lake.
More
useful fishing maps
are also available from
LTB Shop